Posted in
Training
by
Dave Erickson
The all new Timex Marathon GPS sports watch really is a phenomenal tool for runners who want the basics: distance and pace and nothing more complicated.  At just $99 it's sure to be a hit for most anyone who wants to enter the world of GPS running at an affordable price.
To help keep the cost down, consumers receive a single USB cable to charge the Timex Marathon GPS.  Again, simplicity. The first thing you're recommended to do when you get the watch home is charge it for at least four hours.  That process is easy.  All you do is take the USB cable and plug it into your computer or laptop then attach the charging clip making sure the two pins on the clip touch the two outermost metal contacts on the back of the watch.  Once complete, a full charge will give you 8 hours of GPS use which is plenty of time for recreational runners and those taking on a full marathon, 26.2 miles.
By the way, Timex Marathon GPS is also 30 meter water resistant which should ease the minds of those worried about getting water on it.  While it is water resistant, the Timex Marathon GPS isn't meant for swimming.  If you want a GPS sports watch you can swim with then you're better off going with the Run Trainer or Global Trainer.  (CONTINUE READING HERE)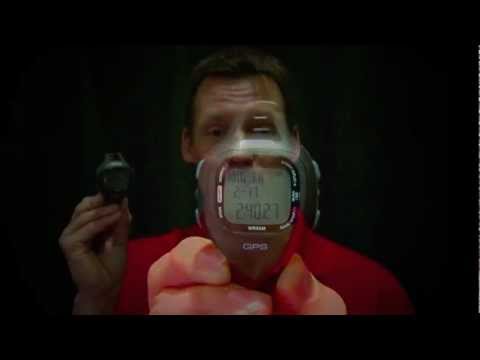 Follow me on twitter @IMDaveErickson and see more than 500 original swim, bike, run and athlete interview videos on SwimBikeRunVideos.com and on my Youtube Channel.
---