Posted in
Racing
by
Dave Erickson
Check out this exclusive race day footage of three of our Team Timex athletes racing two weeks ago at Ironman Lake Placid.
In the end, rookie professional, American Kelly Fillnow finished 5th for the pro women while the Canadian veteran, Marie Danais finished just two places back in 7th.  2x Ironman champion and fellow Canadian, Dave Harju had to call it a day after his first loop on the run.  See complete race results here on IronmanLakePlacid.com.
Related Article:  Endurance Hour #34, TdF and Ironman Lake Placid Recap
Never miss an update by following me on twitter @IMDaveErickson and see more than 775 original swim, bike, run and athlete interview videos on my Youtube Channel.  Simply subscribe (it's FREE) to receive new video upload notifications!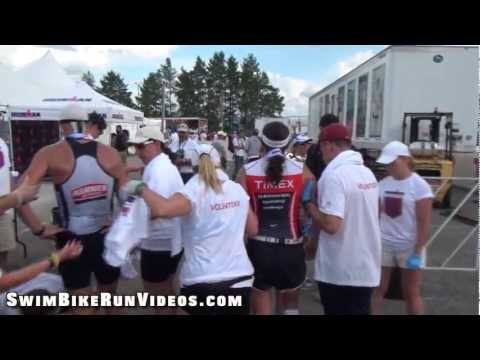 ---