Posted in
Training
by
Dave Erickson
K-SWISS is fast becoming a force to be reckoned with in the running and triathlon circuit. 

And the ultra-lightweight K-SWISS K-Ona C is one of the many reasons why.
I've been running in the K-Ona C for about 18 months now. 
  At 9.5 ounces, it's light  enough to race in during a full or half open marathon or the kind that comes at the end of an Ironman triathlon.
 But it's also a good training shoe and that to me is very important.
The lower profile midsole delivers a fast, smooth heel-to-toe transition.  A secure midfoot fit and great flexibility add to the  performance nature of the shoe.  And according to the manufacturere, it's also offers support for mild to moderate over-pronation.
A few of the features and benefits according to KSWISS include anatomically correct flex-grooves which means enhanced flexibility, 
 GuideGlide Guidance System which is a unique midsole construction that centers the foot 
from heel-to-toe ensuring a more comfortable and stable ride
.  Another aspect that runners will enjoy is an injected urethane support cage with five-stripe branding on top which provides midfoot support
.
My favorite aspect really helps aid a triathlete during a race.  

The K-ona also encompasses tri-specific features such as drainage holes and a seamless upper for sockless wear.  The drainage holes help keep the foot as dry as possible considering how much water an athlete will douse themselves with over the course of a race.  The seamless upper is great because athletes don't want to spend a lot of time in transition so there's no necessarily a need for socks.
I highly  recommend checking out the K-Swiss Kona-C running shoe by visiting KSWISS.com.  It's light weight and road ready for most any distance.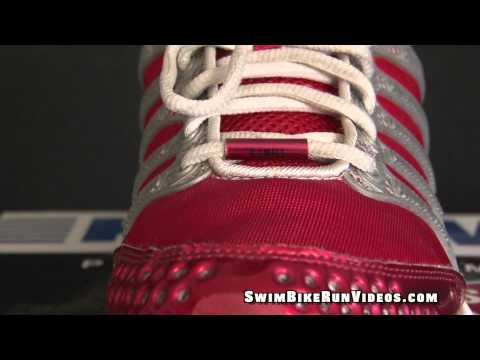 Never miss an update by following me on twitter @IMDaveErickson and see more than 830 original swim, bike, run and athlete interview videos on my Youtube Channel, please subscribe to receive new video notifications!
---