Posted in
Fun
by
Dave Erickson
In October, I covered the Ironman World Championship as a reporter, got married in Maui and raced in the XTERRA World Championship, also on Maui.  I did manage to have a little fun as well.  One such experience included some  swimming and cliff jumping off Black Rock in West Maui.  I think I was still a single man at this point so I didn't have to get permission to make 'this' leap.
Anyway, Black Rock is a large, black lava rock that divides Ka'anapali Beach in half. Snorkeling around the rock is legendary. The rock is almost completely encrusted in coral with a large assortment of fish and sea turtles to make the experience memorable. Hawaiian legend states that the spirits of warriors left the earth to meet their ancestors by leaping from this rock.  Below is musical montage from one of my visits there which includes me jumping off with my GoPro video camera in hand.
By the way, a few days earlier my Mom joined me and she too, jumped off this rock.  Way to go, Mom!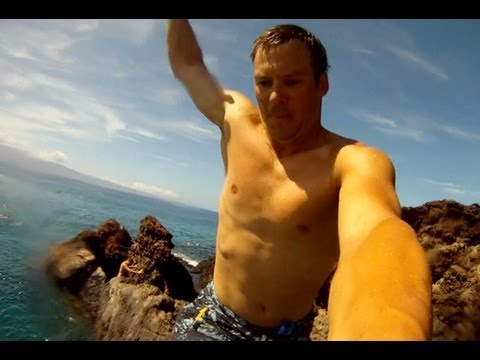 Never miss an update by following me on twitter @IMDaveErickson and see nearly 1,000 original swim, bike, run and athlete interview videos on my Youtube Channel. Click subscribe to receive new video notifications!
---