Posted in
Training
by
Dave Erickson
Athletes need the right fuel for endurance performance and to defy physical boundaries. PowerBar Energy Blasts are a great choice before and/or during moderate and high-intensity exercise. These gel-filled chews are formulated with PowerBar C2MAX dual source energy blend: a 2:1 glucose to fructose blend found to deliver 20–50% more energy to muscles than glucose alone.
Have 1–3 pieces every 10 minutes during activities that last more than 1 hour.
PowerBar Energy Blasts contain no preservatives. They're the perfect bite-sized tool to help you push beyond your best.
See more at:  PowerBar/Products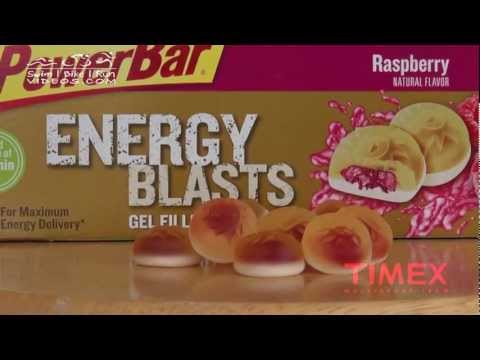 See more than 1,000 swim, bike, run and athlete interview videos here on my Youtube Channel. And please follow me here on Twitter @IMDaveErickson
---