Posted in
Racing
by
Dave Erickson
It's exactly 12 hours before the 2013 Memorial Hermann Ironman Texas gun goes off as I write this and first year TIMEX Multisport Athlete, Guillaume De Zwirek is somewhere in The Woodlands, Texas laying down with his neon green compression socks on.
Friday afternoon Guillaume sat down for a short interview to share his 'road to Ironman Texas' story and his goals for Saturday.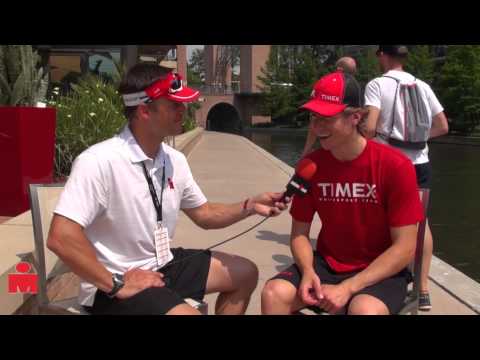 You'll be able to follow Guillaume's progress throughout the day on his Twitter account thanks to his Mom: https://twitter.com/guidezwirek
You can follow my race day video coverage here on Ironman.com and see many more athlete interviews on my Youtube channel below including an ENTIRE PLAYLIST featuring Timex Athletes.
See more than 1,000 swim, bike, run and athlete interview videos here on our Youtube Channel. And please follow me here on Twitter @IMDaveErickson
---